Vehicle types
Bobcats, loaders, machinery, forklifts, utes, light and heavy trucks
Advantages of EWP
Variations in chassis height are accommodated
Quick access to the undercarriage of vehicles
Service crew can access all levels of the vehicle at the same time
Covered pit provides extra floor space
Improves workplace safety and facilities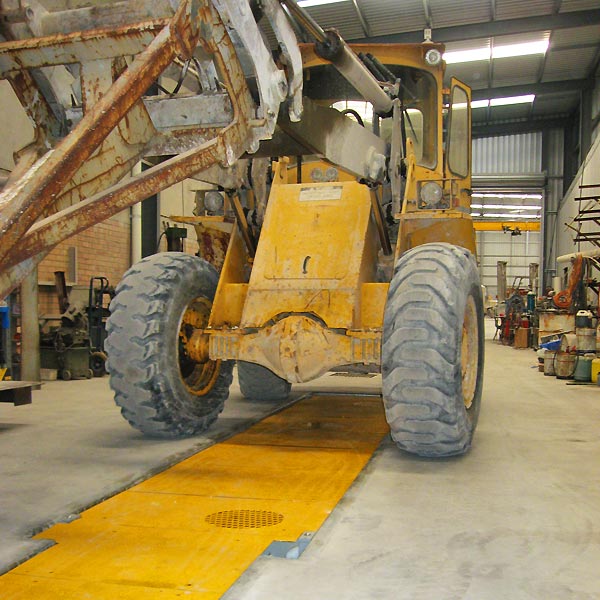 Unusual machinery not suited to hoists is best suited to a pit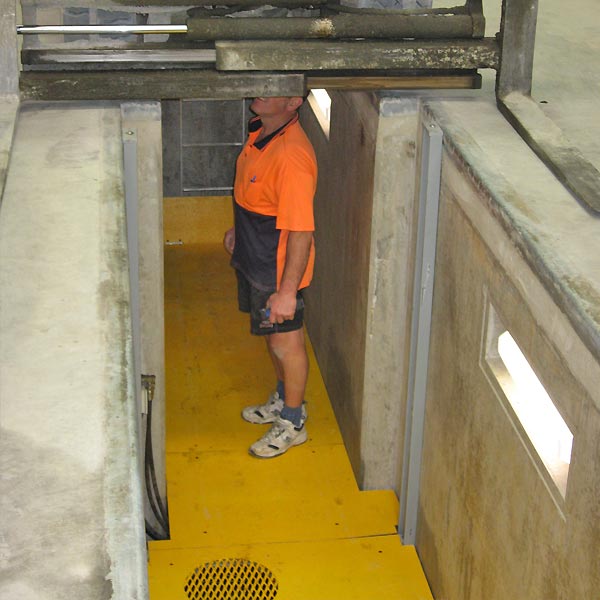 A solution for working under forklifts, usually difficult due to their lack of undercarriage clearance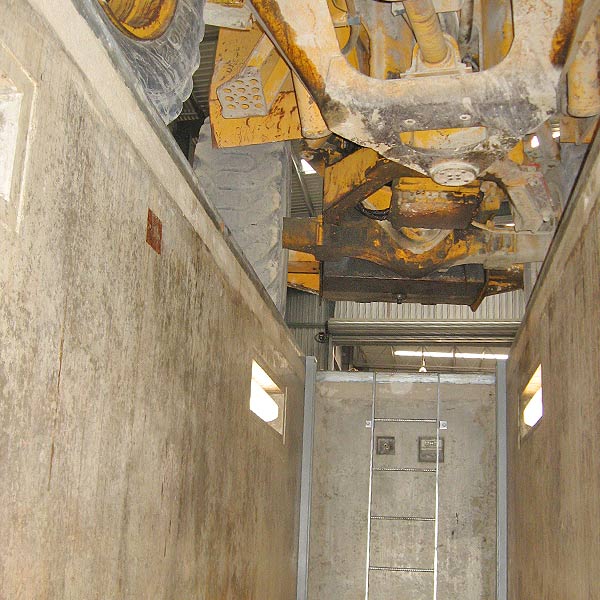 EWP adjust to any height to suit the machinery or equipment
Case study: Regal Cement, Malga, Western Australia
Industry type: Manufacturing and Distribution
Installed: 2008
Workshop: Warehouse with 1 bay
Installation type: New pit 2000mm deep
Pit length: 9m
Platform: Steel plate floor, standard frame
Regal Cement maintains full control over their fleet's maintenance and servicing on-site due to the versatility of the EWP. Enabling full access to all vehicles in their fleet, the EWP eliminates the need to take vehicles off-site; thereby reducing transport costs and more importantly, reducing fleet downtime.
The EWP further improves these facilities as it provides easy and comfortable access to the undercarriage of their diverse fleet thereby encouraging quality technicians on-site.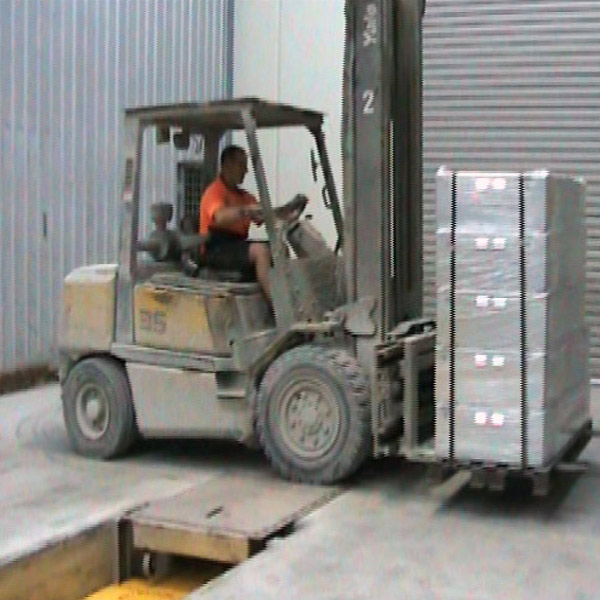 Due to the pit being located in a multipurpose warehouse, 2 mobile bridges were designed specifically to suit heavy traffic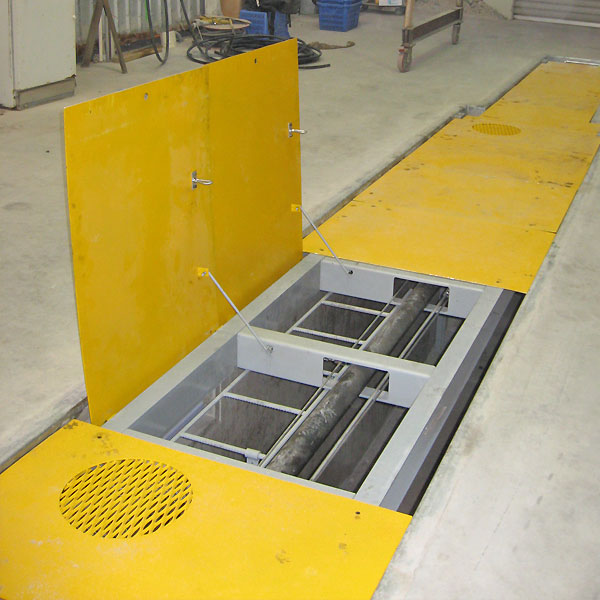 Pit ventilation integrated into the platform floor. Personnel access panel in the floor allows access to the base of the pit.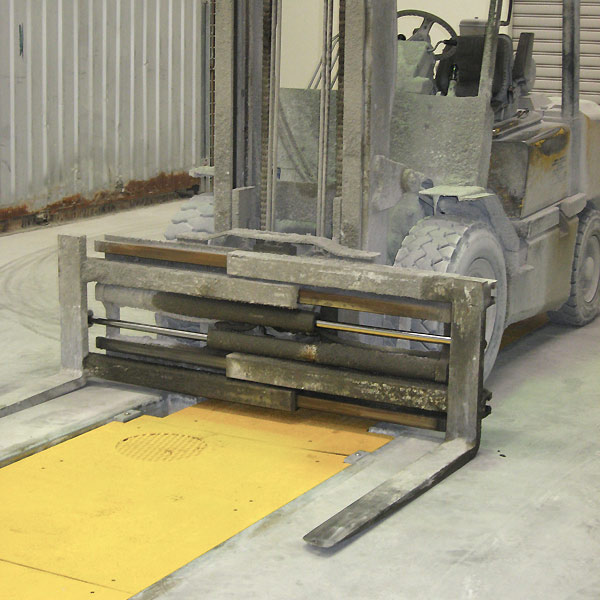 The new pit was narrowed at one end to accommodate the axels of the forklift