INTEGRATED PIT OPTIONS
Integration of equipment into a service or inspection pit fitted with an elevating work platform (EWP) further increases efficiency.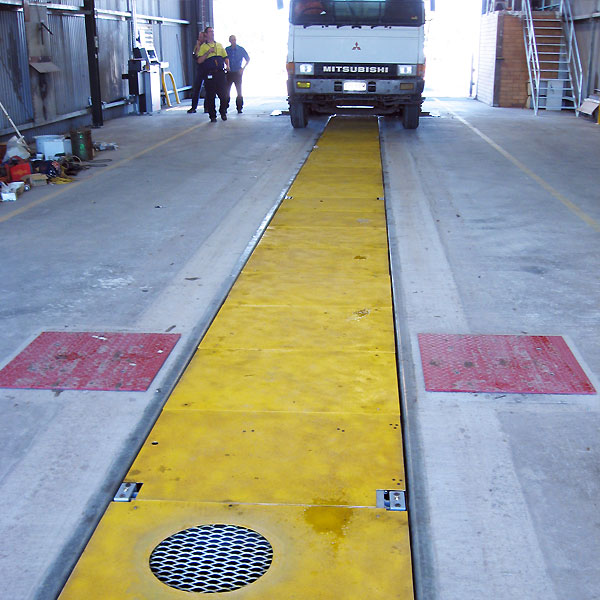 Suspension shaker plates located either side of the pit so all testing can be completed while vehicle is over the pit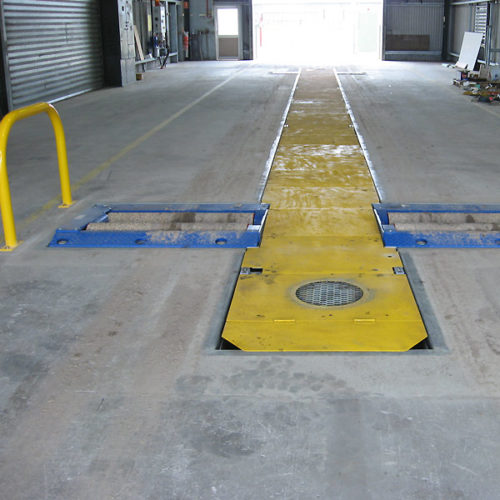 Brake rollers are integrated into the walls of the pit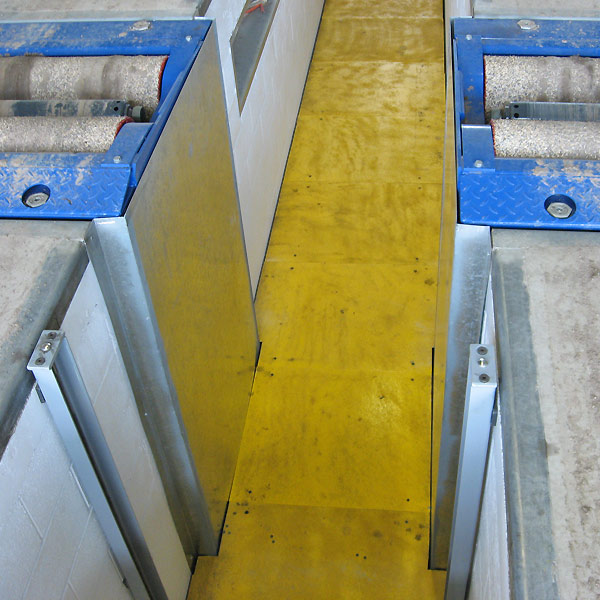 Guards for the brake roller testers to avoid injury
EWP ACCESSORIES
Customised accessories to further enhance productivity in the workplace are available.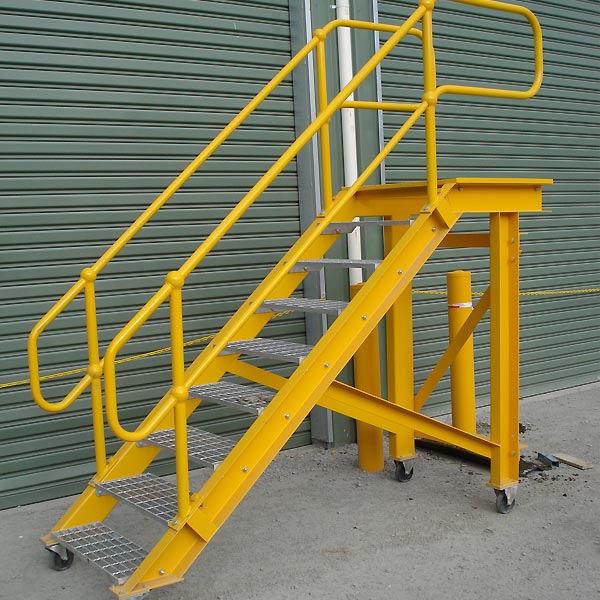 The mobile steps are particularly handy when two or more technicians are working under a vehicle.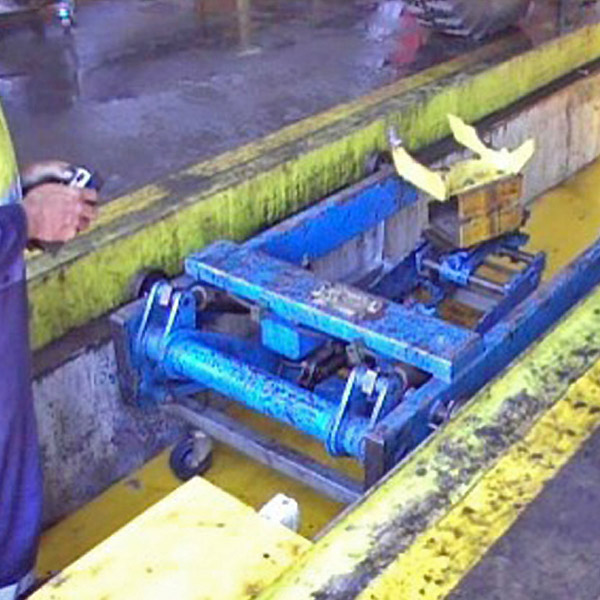 The EWP is used to easily position the gear box jack to the pit side rails.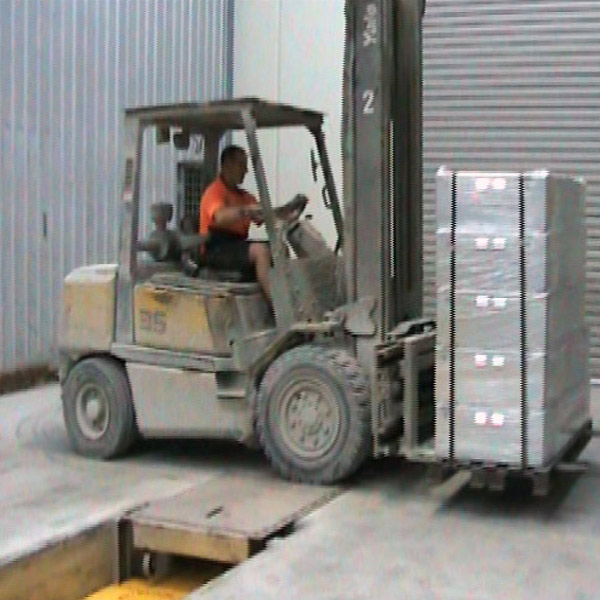 Enables the pit to be utilised as workshop floor space if the Maximum Rated Capacity (MRC) of the platform is to be exceeded.
OIL CHANGING IN THE PIT
The EWP offers more options when  performing oil changes in pits.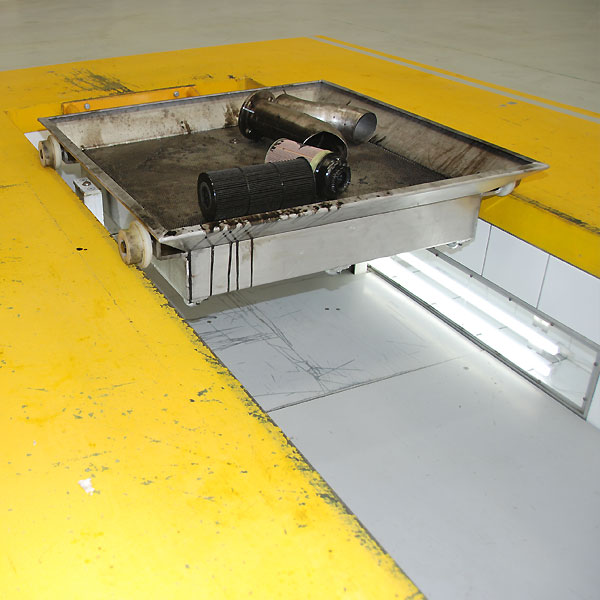 Oil pan on trolley raised and lowered by the pit platform to avoid manual lifting.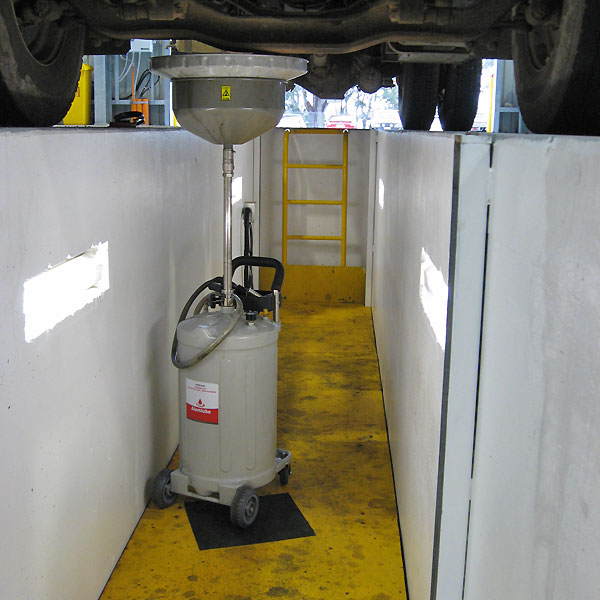 Oil drum with extending funnel.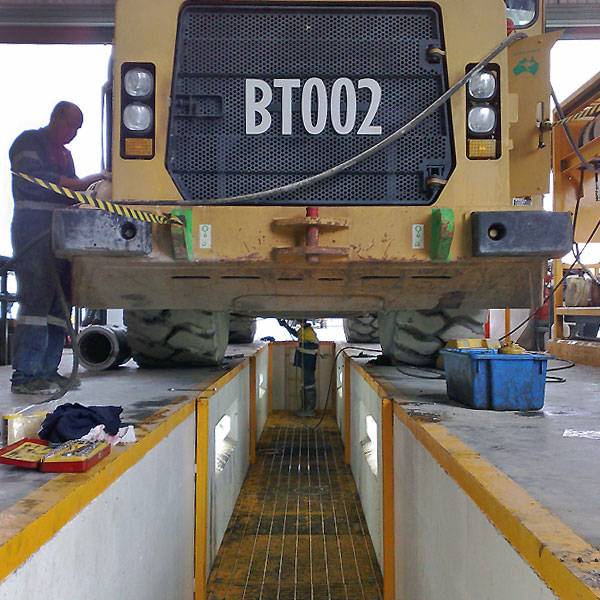 "Wet-pit" operation, waste fluids (eg oils & lubricants) are drained directly into the base of the pit and then pumped into a holding tank to be treated prior to disposal
AND MORE…
Additional accessories can be adapted or designed to suit individual workshop applications to further increase the productivity of the EWP.