All of our prefabricated pits are fitted with an elevating work platform (EWP) and are pre-tested prior to dispatch.
Once installed, the EWP's 24V circuit and hydraulics can be connected to the control panel and hydraulic pump and its ready for operation.
Other pit features such as lighting and accessories can also be installed prior to transportation to site.
The significant advantage of a prefabricated drop-in pit is the construction time on site is greatly reduced.
Evolving Workshop Technologies can project manage the entire installation or can supply just the drop-in pit fitted with the EWP.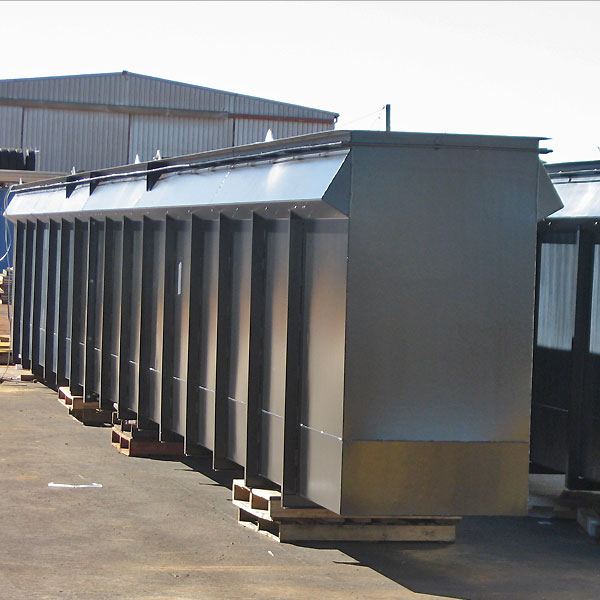 Pre-fabricated pits ready for Port Hedland, WA
Fit out and testing of prefabricated drop in pit prior to delivery to Port Hedland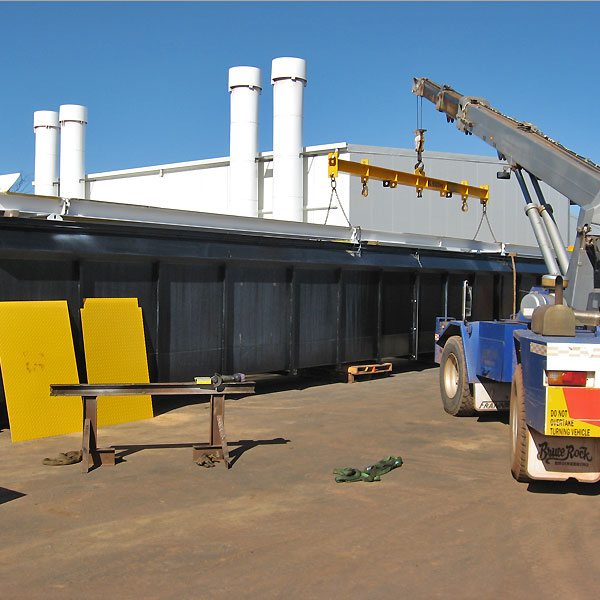 Loading the EWP frame into the pit carcase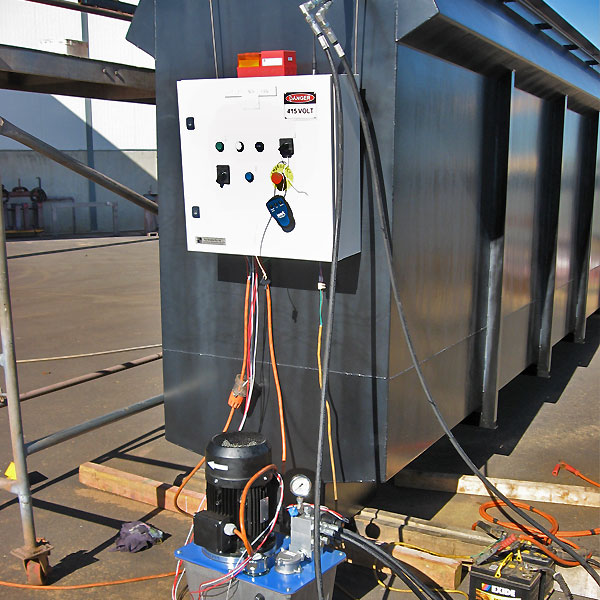 Testing the EWP prior to delivery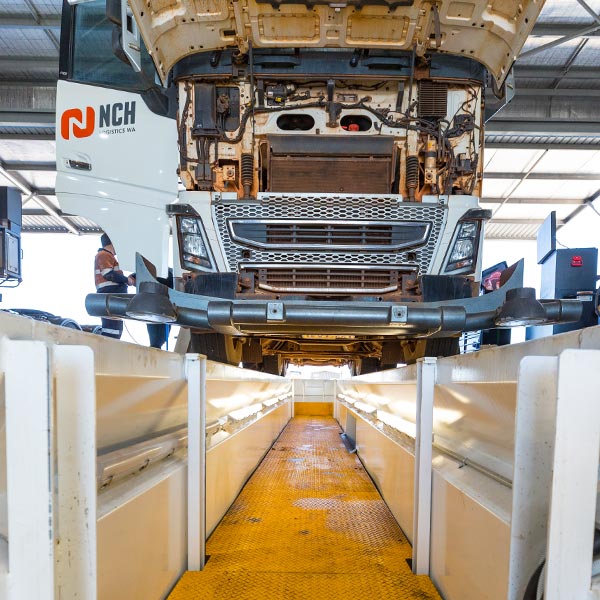 Prefabricated pit installed and in use