Vehicle types
Mining equipment generally isn't able to be hoisted due to size, weight, tracks, axles, etc.
Under ground: dump trucks, loaders, various drilling and cementing equipment.
Above ground: loaders, utes, trucks and graders.
Advantages of EWP
Difficulties with diverse ground clearance encountered in mining equipment is overcome by adjusting the EWP height
Quickest access to the undercarriage
Trailers and equipment can remain hitched
Drive through bays promote faster servicing and regular mandatory inspections
Service crew can access all levels of the vehicle at the same time
Toolboxes can be loaded onto the EWP
Reduces fleet downtime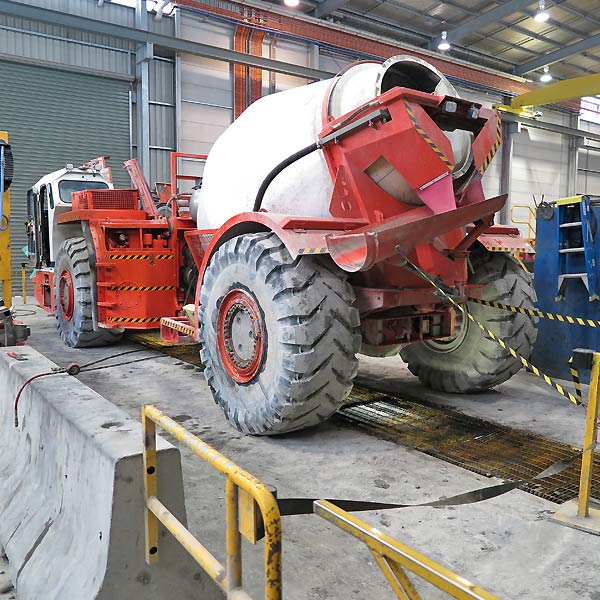 Quickest access to the undercarriage of any any vehicle type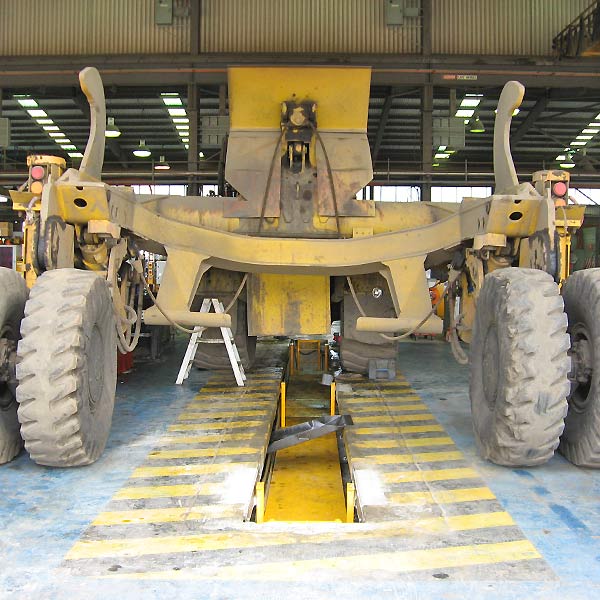 Pits are suited to large and awkward machinery, difficult to lift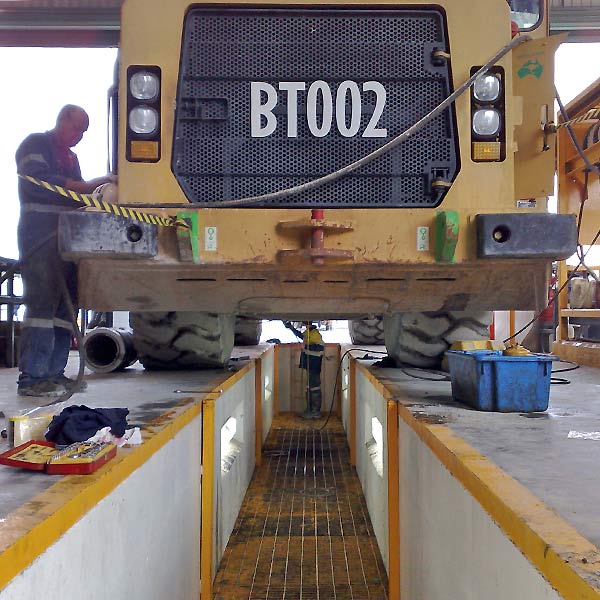 Reduce fleet downtime with service crew able to work at different levels at the same time
Case study: LGL Ballarat Goldfields now Castlemaine Goldfields, Ballarat, Victoria
Industry type: Underground mining operation
Installed:  2008
Workshop: 5 bays
Installation type: New concrete pit in 1 bay
Pit length: 15m
EWP: Standard platform height
Platform floor: Grated (upright metal bar) for "wet pit" operation
The mechanics requested a pit for the proposed new workshop to enable them to work under the company's range of large underground machinery. With the mine's strict safety regime to be met, the hazards of an open workshop pit had to be addressed. After a thorough review, the EWP was approved as it demonstrated to significantly reduce the hazards associated with the proposed workshop pit.
LGL also use the "wet pit" operation as it facilitates the fastest turnaround for vehicle servicing, and avoids the hazards of staff physically handling waste fluids. The EWP, with a grated platform surface, was ideal to enable the continuation of this efficient operation.
Note: A "wet-pit" operation is where waste fluids (eg oils & lubricants) are drained directly into the base of the pit and then pumped into a holding tank to be treated prior to disposal.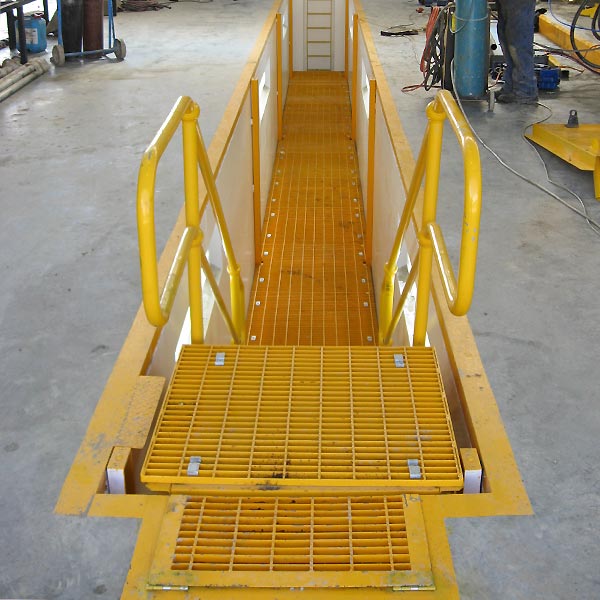 Grated platform floor for "wet pit" operation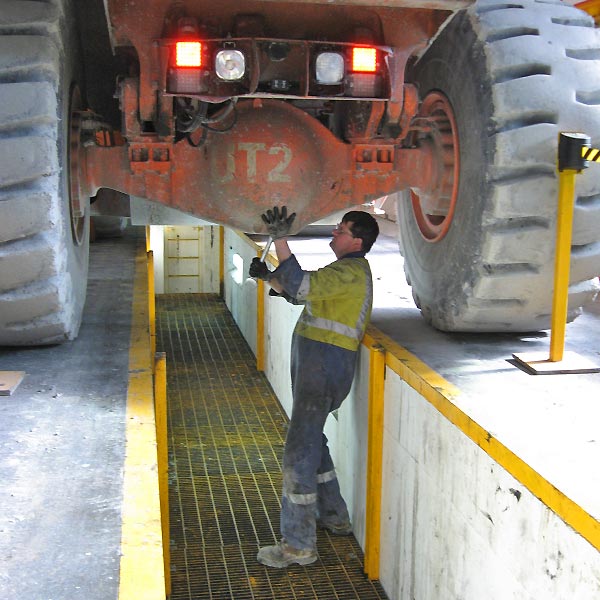 EWP adjusts to mechanics height and the variations in height of the undercarriage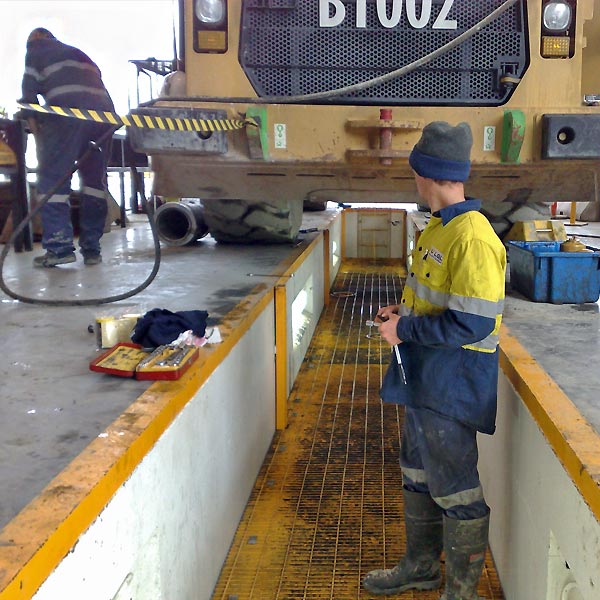 The pit enables service crew to work at different levels on the vehicle at the same time, reducing fleet downtime
Testimonials
The 1,000 hour service took about 12 hours before we had the pit. With the new pit and EWP it takes around 8 hours …the mechanics have said they wouldn't want to go back to the way we used to service … We can now use that bay (with the pit) for general workshop space because the pit is covered.
The platform is really helpful when doing drive line components, lining up clutches and lifting them into place. Putting tail shafts in place is easier; just put the shaft on your shoulder and raise the platform until it's in line and then do up the bolts. No struggling and staining or lifting at awkward angles and heights.