Vehicle types
Trucks; light, heavy, primemovers
Trailers
Cars
4WD
Advantages of EWP
Diverse range of vehicles can be easily inspected
Pit is safely covered while not in use
Vehicles owners can be lowered into the pit when addressing issues
Suspension shaker plate testing can be performed while pit is covered
Roller brake testing can be performed while pit is covered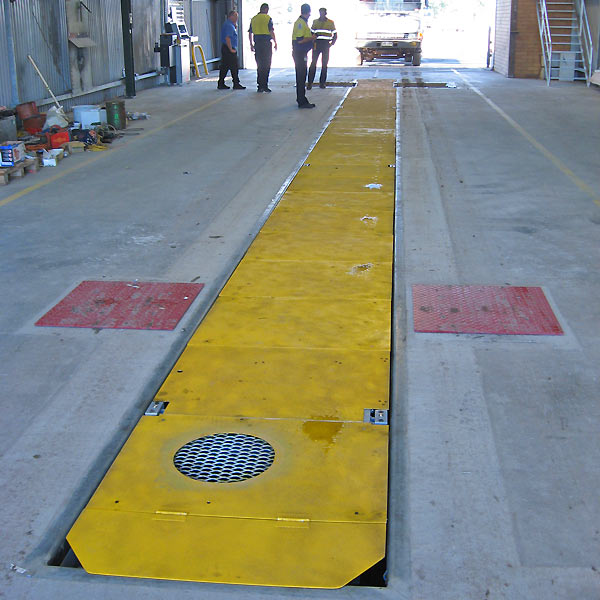 Vehicle roadworthy inspection bay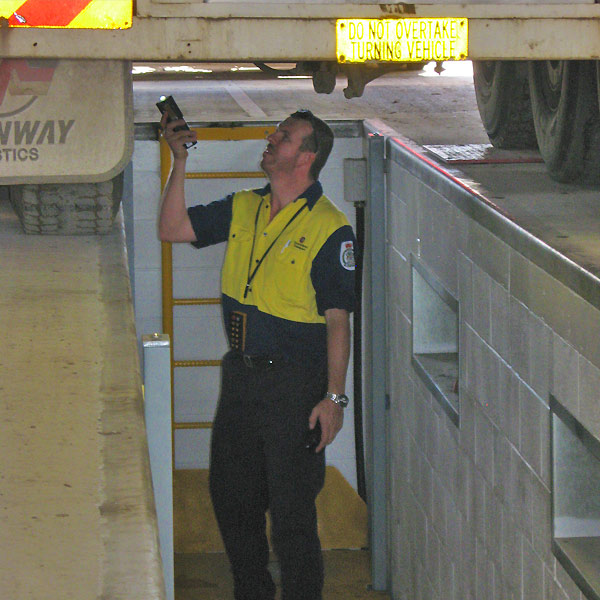 Vehicle inspections are more efficient with the adjustable working platform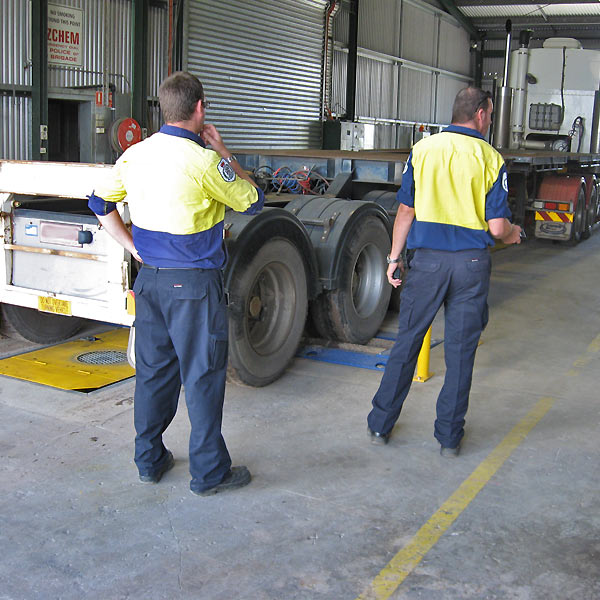 Brake testing on the rollers using a hand-held remote control
Case study: Dept of Transport and Main Roads, Banana Shire, Qld
Industry type: Local Government / State Government Vehicle Inspection Facility
Installed: 2013
Workshop: 3 bays, new pit installed in bay isolated from rest of workshop
Installation type:  New pit, depth 1780mm
Pit length:  20m
Platform: Steel plate floor
Queensland's Banana Shire acquired a new property; an existing factory building which lent itself to multiple uses and services for the community and region.  One bay of the shed was designated for a workshop pit.  This would be utilised for servicing the Shire's fleet of vehicles and machinery; and would also be hired to the Department of Transport and Main Roads during their regular visits to conduct the region's heavy vehicle inspections.  As this bay could be isolated from the rest of the workshop it was also assigned to public events like plant and vehicle auctions, so the area had to be safe and clear of hazards.
The Shire engaged Evolving Workshop Technology for the entire project including:
– Workshop pit
– Work platform, height-adjustable, to address the diversity in undercarriage heights of the fleet
– Pit cover rated to a MRC of 900kg
– Roller brake testers and suspension shakers testers, controlled by hand-held radio remotes
– Pit ventilation and pit lighting (hazardous area)
The Shire's facility has now become the preferred inspection facility in central Queensland for the Department of Transport and Main Roads. Any faults on the undercarriage of the vehicle can be safely demonstrated to the vehicle owner by lowering them into the pit on the platform eliminating step hazards and all while the vehicle is safely on the ground.  The platform can be adjusted to avoid undercarriage obstructions and over-head hazards.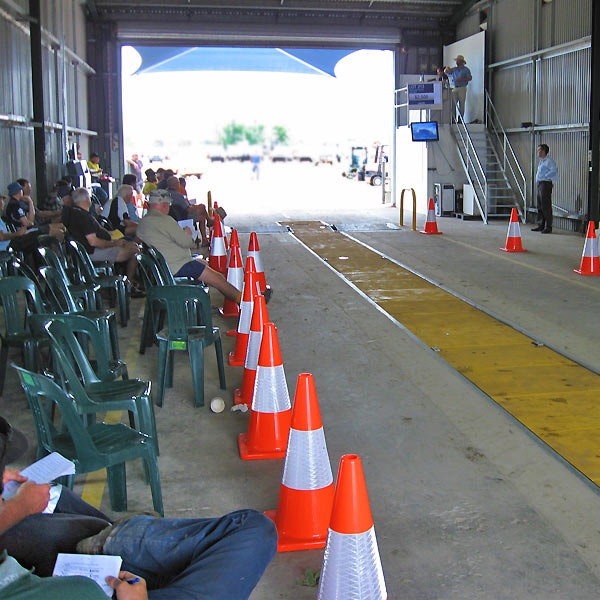 Pit bay is now safe for public events such as auctions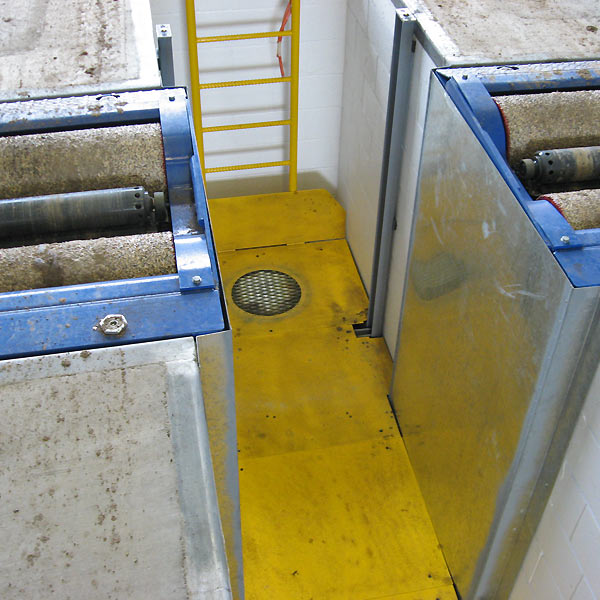 Roller brake testers integrated into the pit; guarded to eliminate injury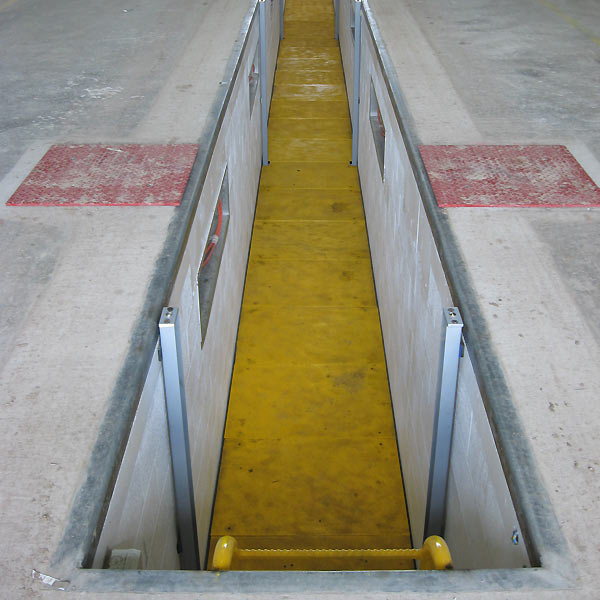 Suspension shaker plates located either side of the pit so all vehicle testing can be completed while over the pit