© Commonwealth of Australia 2018
The Re-deployable Workshop Pit Facility was recognised for its innovation and capabilities with it being promoted in the Australian Military Sales Catalogue 2018. The Catalogue was launched at Australian Parliament House by Minister for Defence Industry, The Hon Christopher Pyne MP. The launch was a great opportunity to network with other defence prime suppliers and meet with other innovators. The Catalogue will give the Re-deployable Workshop Pit Facility global coverage as the publication is distributed world-wide to other defence operations.
The prototype is now well underway with the testing phase near completion with it's release soon.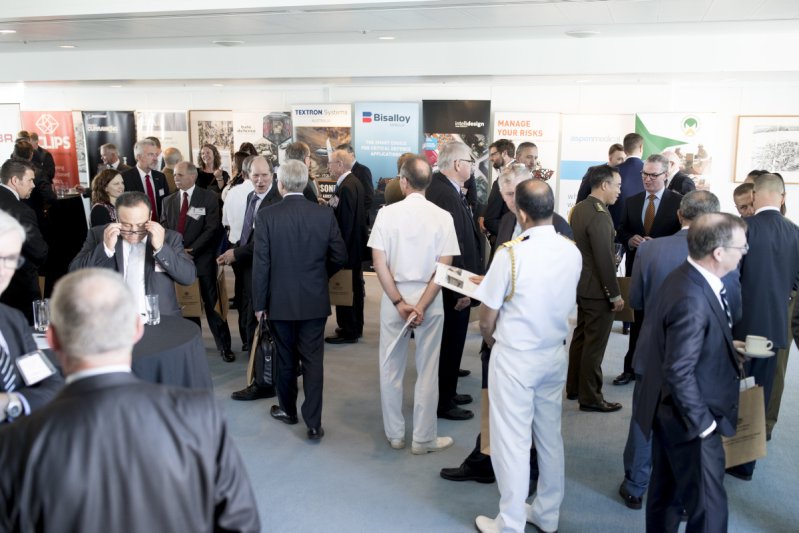 Minister for Defence Industry, the Hon Christopher Pyne MP, released the second Australian Military Sales Catalogue following the successful inaugural catalogue release in 2017.
© Commonwealth of Australia 2018
About the Australian Military Sales Catalogue
Minister for Defence Industry, the Hon Christopher Pyne MP, released the second Australian Military Sales Catalogue following the successful inaugural catalogue release in 2017. The 2018 catalogue not only includes equipment for the Australian Defence Force (ADF), but has expanded to showcase products and services from Australian defence industry. This catalogue supports our Smart Buyer approach to the acquisition, sustainment and disposal of Australian Defence Force capability by working more closely with industry. It promotes a value for money approach to the disposal of ex-ADF equipment while at the same time building closer working relationships with our friends and allies. The transfer of ex-ADF equipment to foreign governments is subject to a rigorous approval process independent from the Australian Military Sales Office.
© Commonwealth of Australia 2018